Hi, been a long time.
What have I been up to this year? A lot of reading, a lot of working, not too much travelling (but some, though mostly locally).
I also finally edited the draft of one of our novels (sic!). So now it's semi-ready to send to like, friends, people, maybe potentially publishers (eek).
If you're interested in reading and letting me know what you think, feel free to ask! I'd love feedback. The blurb is below: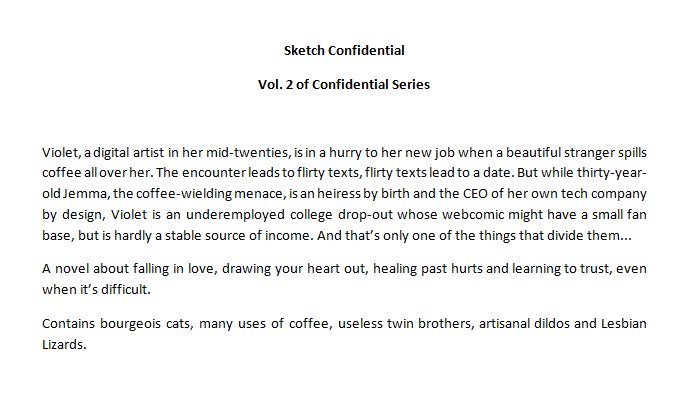 It's an f/f contemporary romantic comedy. It's funny (I think), with some touching moments, families, friends and it was written with the goal of being a comfort read. (It was certainly a comfort write*, if that's a thing.)
It's also a sequel to another book (novella) of ours, but that novella is waiting for another round of editing, is m/f romance, and doesn't need to be read for this one to make sense (there's very, very little overlap).
Okay, I'm off to happy dance.